Professional development networks
Networks for leaders, specialists, and board members
At Presidents Institute we specialize in facilitating development networks for the most ambitious leaders and professionals, by supporting their continuous development – both personally and professionally. There are many advantages to a membership with Presidents Institute. Apart from the five annual meetings, we also offer conferences target towards specific businesses, Presidents Summit, webinars, online talks by acknowledged speakers, as well as a slew of other events throughout the year. 
We offer tailored development networks for leaders of all levels in Danmark, Sweden, Finland, and Norway. Develop your personal and professional leadership profile, while getting actionable insights into the latest research alongside your peers.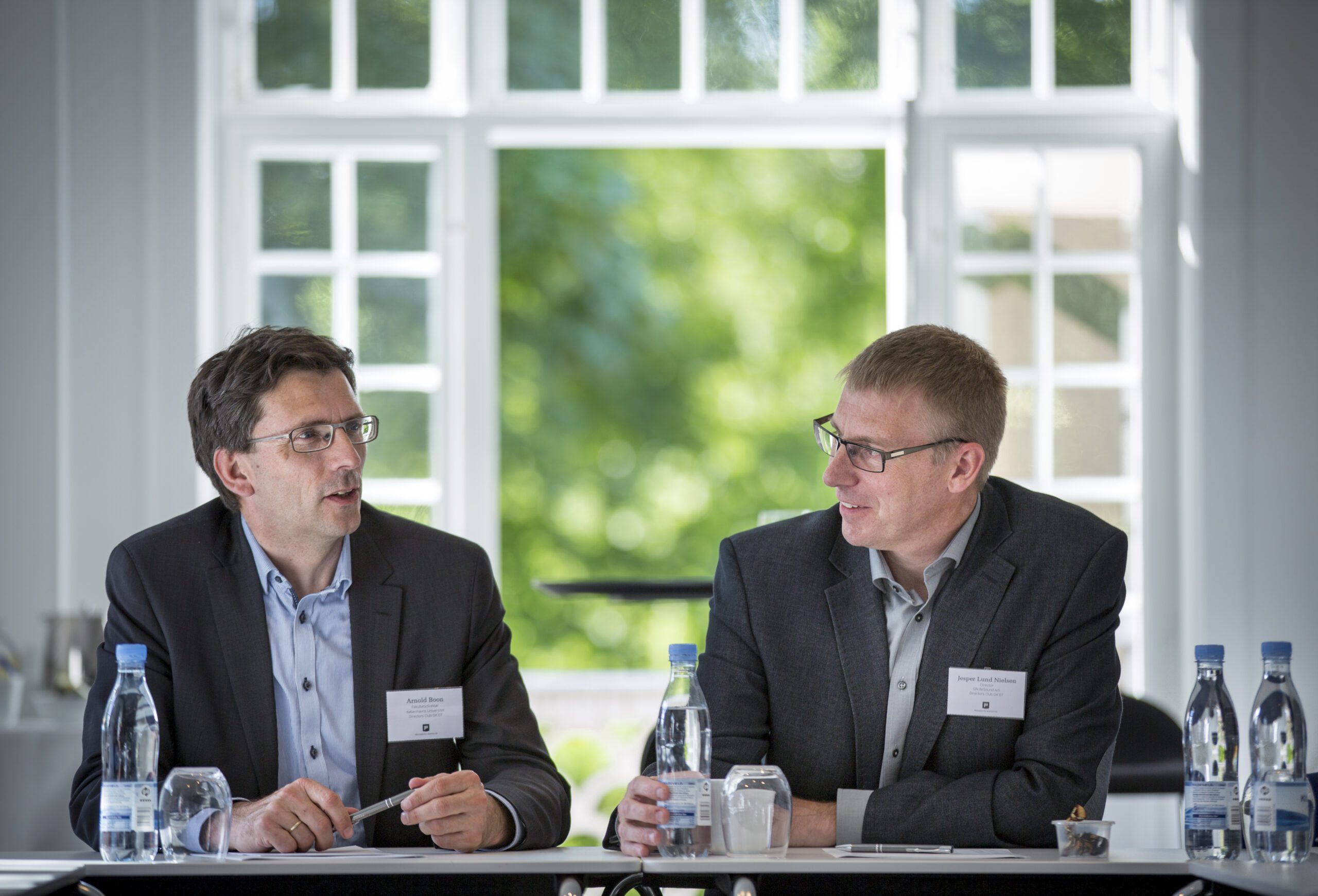 Development oppportunities for anyone looking to make a differnce
What to expect from your membership?
At Presidents Institute we offer structured and tailored development programs targeted towards professional leaders and specialists. We are of the belief that there is a need to modernize the concept of education and focus more on bringing the right people together under the right circumstances when learning from and about mutual challenges. All our groups are carefully curated to accommodate each individual member's wants and needs. Before your start, you will be introduced to your fellow group members by your Senior Consultant and Executive Director, where you will also dive into the themes for the upcoming 12 months. Hereafter every meeting will center around a specific theme relevant to the entire group.
"I see Presidents Institute as beeing much mroe professional than any other network I have been a part of"
"It makes a huge difference for me to be part of a network with likeminded colleagues, who offer so much experience and expertise that I can utilize in my profession"
"The main reason for my participating in this particular network, is the opportunity to receive feedback from leaders from other industries than the one I represent"
"I participate in the network meetings with Presidents Institute, because I see a great deal of value in them. The talks and reflective assignments provide an enormous learning opportunity"
Ready to take your development into your own hands?
If you are interested in learning more about our groups, you are more than welcome to book a meeting with one of our consultants.